Since its launch there has been huge demand for the STK6 due to its mobility and ease of use and this ground breaking machine has received rave reviews from industry experts. Please see our testimonials to read what customers say about STK6 by Skiptracks.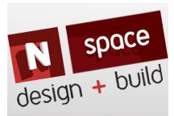 Nspace is a Dublin based construction, project management and interior design company, offering a full range of services to both private and commercial clients. Their professional team of project managers and skilled craftsmen undertake all aspects of any renovation, restoration, extension or new build.

"...Many of our projects are based in Dublin city and the STK6 has provided us with the perfect solution in accessing sites with restricted access and transporting multiple skips and materials to site in a safe, efficient and cost effective manner. It has been invaluable to us in maintaining tight program times and the STK6 will be an integral part of future Nspace projects..."

Gareth Nihill
Director | Nspace Ltd. www.nspace.ie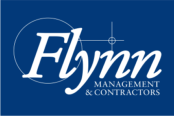 Flynn Management & Contractors is a dynamic construction solutions provider to the commercial, retail, leisure/ hospitality, life science, healthcare and industrial/infrastructure sectors.
Their ability to meet challenges and deliver projects on time and within budget is reflected in high levels of repeat business and their long-term client relationships. With a reputation for excellence and track-record of delivery are well demonstrated in their portfolio, which features a diverse range of projects for many of Ireland's leading companies.


"...We recently worked with the Dylan Hotel, a five-star boutique hotel in Dublin, in successfully completing a large expansion project. The property is located on an exclusive Victorian street off busy Baggot Street in Dublin 4. One phase of the project required the installation of a precast concrete staircase.

We anticipated the use of a crane to transport the staircase over the new extension at the rear of the hotel. The only access was through a low and sloped entrance. The STK6 facilitated the transport of the staircase safely and efficiently despite the challenges presented.
Skiptracks provided us with a safe and efficient solution for a site with restricted access that busy city centre locations can sometimes present. The STK6 by Skiptracks exceeded our expectations and we will use it on future projects and are happy to recommend it ..."

Mick Flynn MCIOB
Operations Director
Flynn Management & Contractors


D&T Forkan Construction, is a family business with over 30 years' experience in the construction sector in Ireland, with a reputation for quality, innovation and professionalism.
"We successfully completed an urban project with restricted access and no loading bay area for materials and skips to be stored, with the aid of the STK6 we were able to transport skips, bagged aggregates amongst other materials into the rear garden via a lane way with restricted access, we found that tight corners, overhead cables and sharp turns were no obstacle to the STK6 due to its ability to turn 360 degrees on the spot with little tail swing.
Without the use of the STK6 we would have been left with no option but to coordinate deliveries and waste disposal after hours along with engaging additional labour, resulting in additional costs and prolonged duration of the project. I can confidently say that the cost of hiring the STK6 was miniscule in comparison to the cost of additional labour that would have been required to complete this project. I would recommend this piece of equipment to anyone who regularly works in urban areas with restricted access..."

Alan McEntee B. tech (cons tec) B. Surv,
Contracts manager,
D & T Forkan Ltd

Hire2K is an Irish owned plant and tool hire company based in Dunshaughlin, Co. Meath. The company was founded in 2001 by Rory O'Connor who has over 20 years' experience in the plant hire trade. Since its inception Hire2K has gone from strength to strength, expanding its premises in Dunshaughlin and opening a second location in Greenogue Industrial Estate, Rathcoole, Co. Dublin.

"Hi Ray, I want to let you know the feedback from my customers regarding STK6 Trackmate is both very positive and encouraging. The machine has solved logistical problems for them on site which in turn has saved them money and in many cases the Skiptrack STK6 has knocked considerable time from the agreed completion dates. We are receiving many more enquiries about this machine and look forward to purchasing more so we can continue to offer our customers the newest and most efficient machines, solutions and service at very competitive rates..."

Rory O'Connor
Managing Director
Hire 2K Plant & Tool Hire